ISO 14001 accreditation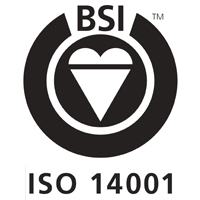 In the UK ISO 14001 is mandatory when bidding for Government contracts and is an important accredited Environmental Management System for any company to have.
This standard applies to those environmental aspects of our business that we have control over and it means that we have identified those aspects of our business that have an impact on the environment and that we have a sustainable plan for continuous improvement.
In the UK, all NHS Tenders require that bidding companies have both ISO 9001 and ISO 14001 certificates.
When quoting for business with our Bio Technics ranges of products we believe it will be a powerful tool for you to state that your supplier has both ISO 9001 and ISO 14001. 
ISO 14001 covers:
Monitoring and measuring emissions and waste
Operation control procedure
Legal requirements
Emergency preparations
Document control
Environmental control and records
Communications and training
For more information about this article, please contact us.
Posted by David Evans, 15th May 2012