Our Christmas 2014 Charity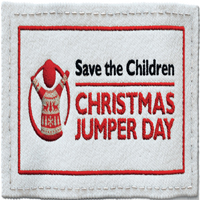 To help save some trees, we don't send Christmas Cards. Instead the money we would have spent is donated to charity.  
This year we have selected Save the Children to help support their efforts in West Africa for the Ebola Crisis.
In addition to this, everyone at Oil Technics & Bio Technics will be taking part in Save the Children's 'Christmas Jumper Day' on the 12th December - for more information on the day, click here.
I'm sure some suitably embarrassing photos will follow, but in the meantime, if you would like to find out more information about Save the Children and the amazing work they do, please click here.
Or if you are in the UK, why not get involved and text TEAMOTL to 70050 to donate £2*.
How your money is spent:
Out of every £1 we donate, Save the Children spends 88p to benefit children directly and 11p to raise the next pound.  1p goes on governance and other costs. 
Also everything we raise for Save the Children will be doubled this Christmas by the UK Government.
Terms & Conditions for texts:
You'll be billed £1 plus standard rate text message. Save the Children receives at least £0.99 depending on your network. By sending this text you agree that Save the Children may contact you to tell you about their work and how you can help. Save the Children will always give you the chance to opt out of further communications. If you would rather not receive such information, please email supporter.care@savethechildren.org.uk or phone 020 7012 6400 or include NO INFO in your text message. You will not be able to make a text donation from abroad using this shortcode.