Case study: Bio Tubes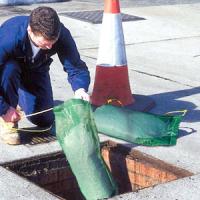 ---
Details:
Our Bio Tubes are currently taking part in a 6-month trial at two major fuel depots in Scotland.  The first month's findings are in and the results are incredible: Bio Tubes have helped reduce hydrocarbon discharge by more than 98%!
| | | | |
| --- | --- | --- | --- |
| Hydrocarbon content (μg/L) | Before using Bio Tubes | 1 month after using Bio Tubes | % reduction |
| | 670 |  <10 |  >98.5% |
| | 2820 |  <10 |  >99.6% |
Outcomes so far:
Only one month into the trial, there has been a dramatic reduction in the volume of hydrocarbon content in their separator discharge water. For our customer, this represents considerable savings in both waste disposal costs  and separator cleaning costs, as well as helping to manage their Consent to Discharge limits.
In addition, our environmentally friendly Bio Tubes use friendly bacteria to naturally "digest" fuel, oil & diesel to leave harmless CO2 & water - all without the use of any harmful or toxic chemicals and with no hazardous by-products!
Our client is "pleased with this dramatic improvement…which is most encouraging" and are looking forward to seeing continued success over the remainder of the trial. Furthermore, they are planning to start using Bio Tubes in six of their filling stations nationwide.
For further information on how Bio Tubes work and our other biological forecourt solutions, why not watch our short video presentation?