We're ready for 2020...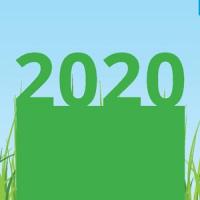 On the back of a successful 2019, we're ready for 2020 and happy to announce we're increasing our sales presence in Scotland by welcoming to our newest team member, Claire Carstairs, who has joined Oil Technics as our Client Relationship Manager.
This announcement is also coupled with our recent membership into OGUK, which we view as an essential part of helping ensure we remain focused on supporting our Client's safe operations in the Oil, Gas & Energy sector and our investment earlier in the year in increased Technical Support for Oil Technics.
As you know, Health, Safety and the Environment are key components of every business - as highlighted in the recent Oil & Gas UK 2019 Report - and Oil Technics' products are centred around helping our client's meet their HSE goals.
As a manufacturer of over 150 proprietary products, we're sure to have a solution that can help your business needs.  No matter what process you are involved in within the Oil, Gas & Energy industry, from start to finish we have you covered…
---
We are specialist manufacturers in:
Based in Aberdeenshire, Scotland, Oil Technics has a strong International focus, exporting to over 20 countries worldwide.  So, whether it's helping you with your annual foam testing needs or helping ensure your equipment and yards are contaminant free, we can help you meet your OGA Asset Stewardship needs with innovative & environmentally responsible solutions.
If you would like one of our team to contact you to discuss your needs and how we can support you, please get in touch on:
Tel: +44 (0) 1561 361515                Email: info@oiltechnics.com