Icy conditions? We've got you covered!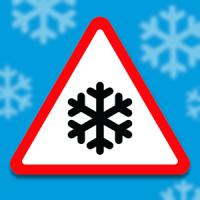 There's a real chill in the air! Do you have the products you need to keep your operation running smoothly now that winter's approaching?
Melt 11

Designed for melting ice from pipework and general metal architecture such as walkways at temperatures as low as -11°C.

Melt 11's organic formulation is also ideal for general path clearing and around grassed areas.

• Aqueous    • Non-flammable    

• Non-corrosive     • Biodegradable

 
WYK Safety Sorbent


A safe to use absorbent granule, WYK Safety Sorbent is ideal for use as an antislip product to give underfoot traction on wet or icy surfaces.

• Non-toxic     • Non-corrosive     • Non-reactive


 
Looking for something else?
With over 150+ proprietary products, covering everything from oil degreasers & spill response products right through to firefighting foams, we are sure to have a solution that could help your business.
If you would like one of our team to contact you to discuss your needs and how we can support you, please get in touch.