New Oil Technics Website Launch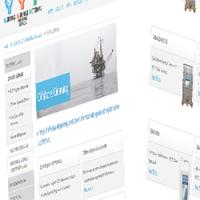 We are very excited to announce the launch of our new Oil Technics website - it's taken a bit longer than we hoped but think it's worth the wait!
Why build a new website?
The new site's homepage features bright colours and a new slider system featuring the latest news and products. We wanted to make the new website easier to navigate and more user-friendly and hope our new home page gives you quick and easy access to the information you need.
We try to provide our clients with the most accurate, up to date industry information and share our knowledge and expertise in the field of industrial cleaning solutions. Our new site features an improved News section where both updates are posted regularly and past stories and old  pages are archived. 
We also wanted to give our clients an opportunity to know us better, who we are as a company, our philosophy and what makes us different. By clicking About us, you will get a pretty good idea of who we are, what we do and our commitment to the environment.
What are the most relevant changes in the new website?
As before, you will find our site is divided into eight main sections: Fire Fighting Foam. Foam Testing, Offshore Products, Absorbents & Spill Kits, Industrial Cleaning, Oil Decontamination. Janitorial Cleaning and Healthcare Products. We kept a similar box layout on the homepage so our clients could continue to easily navigate our site and locate the information they need.  
A brief overview of our sections:
Fire Fighting Foam direct you to our dedicated Foam website, providing detailed descriptions of the Fire Fighting foam products Oil Technics proudly offers. We also have dedicated our Foam Testing section to explaining the Foam Testing services we provide along with information on our Foam Test Kits.
Offshore Products section provides in-depth detail on the Offshore industrial cleaners we provide. In Absorbents & Spill Kits, you will find links to our old website providing information on our comprehensive ranges of absorbents and spill control products.We are in the process of updating this section and hope to have it completed by the spring.
In the Industrial Cleaning section provides detailed description of our Industrial degreasers and other effective and economical cleaning products. Oil Decontamination contains links to our range of products for the clean up and removal of oil spills and stain from a wide variety of surfaces.
Click on Janitorial Cleaning and you will be redirected to our Bio Technics website with all the range of hygiene and cleaning products for kitchen, janitorial, animal and household applications. In the Healthcare Products section, you will be redirected to our Endurocide Infection Control website which features our full range of Infection control products for the hospital and healthcare industries. 
One of the most noticeable changes on our site is our product pages which include more features and details. We have also added a handy Products A-Z page for easy access to the product you are looking for.
Finally, we created a dedicated Distributor section as part of our overall service to you. The purpose of this section is to provide our Oil Technics Distributors detailed product info and regularly updated News items. By using the content of this section - such as articles, information, data, video, graphics and other materials - you can get a better understanding of the both us as a company, our products and the industries we cater to as a whole. If you are lucky enough to be one of our Distributors but don't have access to this section, please contact us and we'll get this arranged.
Our marketing team has worked hard to put together this website, rich in information, to be used as a exception tool for your business. We pride ourselves on being a thought leader in the fire fighting foam and industrial cleaning industries.
As part of redesigning the rest of our website divisions, we have now completed all our divisions:
The Oil Technics ranges are now finished except for the Spill Kits & Absorbent section which will be - fingers crossed! - done by spring.  
We hope you like what we've done! If you have any comments, good or bad, we'd love to hear from you - please don't hesitate to contact us.
Posted by Marketing team, 19th February 2016